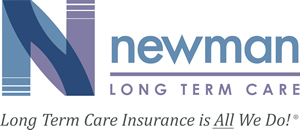 USAdvisors Insurance has teamed with Newman Long Term Care to provide our advisors with the industry's best resources for Long Term Care Insurance. The Newman team has been dedicated to selling Long Term Care solutions since 1990. It is their passion and it is all they do! Newman Long Term Care was founded by nationally recognized LTCI expert, Debra Newman, with the belief that all people deserve the opportunity to have a discussion about the inevitable need for long-term care. They still believe that core philosophy today! They are ranked as one of the top producing LTCI marketing organizations in the industry. Their team prides itself in taking on the responsibility of advocating for both agents and clients. Newman Long Term Care and USAdvisors Insurance—We want the best solution for your client.
Marketing Support
Newman is here to assist you in designing an LTCI marketing plan that gets results. They can help you with many kinds of projects, including direct mail campaigns to prospects. Newman can also supply you with marketing communication pieces specific to each policy that will help prepare you for your next client meeting.

Sales Process
Newman's team is available to support your effort to increase your current book of business with long-term care insurance. They have developed a proven 7-Step Sales Process that is sure to create results. Get trained and start selling long-term care insurance today!
LTCI Specialty Services Offered
Executive Carve-Out Plans
Employer Sponsored Voluntary Plans
Employer Sponsored Plans
Associations and Affinity Groups